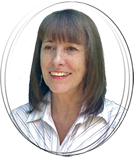 Sharon Joyce LMT
Graduate from Finger Lakes School of Massage, Ithaca, NY. Additional training completed in CranioSacral Therapy, Myofascial Release, Hot Rock Therapy, Integrated Energy, Zen Facial Massage, Reiki and Repetitive Use Injury Therapy (RUIT).
Sharon Joyce founded, owns and operates Healing Good Therapeutic Massage, a successful private practice spanning 25 years and 4 states.
Integrating 25 years of massage and bodywork experience with continued advanced training, I have developed and render my services with the express intention of understanding and fulfilling each of my client's individual massage needs. Specializing in acute and chronic pain issues.